New Automation Tool for Entrepreneurs Selling T-shirts, Phone Cases, Canvas, or any other POD Products...
Now Using BulkMockup, Automatically Replace Smart Object in Photoshop...

Product Mockups are key to success
No matter what you sell, T-shirt, Phone cases, Canvas, Wall art, Hoodies, Leggings, Blanket or any other POD Products. You need product Mockups to

It's important to differentiate your store from competition. To make a connection with your audience and to increase your conversions you need Product Mockups.

Product Mockups template gives you ability to present your design in a way that's most appealing to your audience.

A visually realistic and appealing mockups compels your audience to hit the buy button.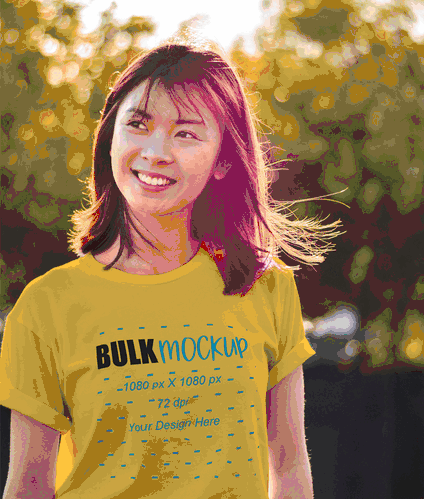 Generating Mockups Manually is FRUSTRATING !

Up until now you have either been using web based Mockup generator or Photoshop with psd mockup template for your mockup needs

It take hours and hours to generate mockups using photoshop. Thought of automating via recorded actions. AHHHg ! Actions doesnt work
You open Smart Object layer, Replace design, Save as Jpeg, one by one ! & Then you Repeat it until you feel that your Landlord is so much less annoying.
Multiple templates makes it more complex
Having multiple mockup templates adds to the agony. Your files and folders are in a complete chaos.
Web Based Mockup Generator
The Free ones aren't any good. The paid one is so slow. You wonder why you pay subscription, when it makes your life so miserable.
You upload Design, Resize, Save, Export ! then Repeat it million times. For gods sake you are Generating Mockups not sculpting Michael Angelo's David.
Growing Business becomes a pain
With your business growing. Your design collection grows, along with the pain for generating mockups for those designs.
How Bulk Mockup can enhance
your
LIFE !
Auto Replace Smart Object layer
Bulk Mockup automatically replaces smart object layers in a photoshop (psd) mockup template. It keeps all the settings, applied filters, displacement maps intact.

Lightning Fast Mockup Creation
Bulk Mockup's is capable of generating 100 mockups in less than 40 seconds. Sounds unbelievable ? See it to believe it

Generate Unlimited Mockups
Entrepreneurs have used Bulk Mockups to create 50,000 mockups in a single day. Imagine the scale at which Bulk Mockup can operate.

Bulk Mockup will save hours and hours of your invaluable time. Which you can invest in task that matters to your business.

Organized files and folders.
The exported mockups are diligently organized in logical folder structures. It gives you complete peace of mind when everything is organized and arranged.

Bulk Mockup is very simple to use. Even a kid can operate it. Its a EASY three Step process. First you prepare and arrange files. Second Start Bulk Mockup & Finally third You Sit back & RELAX.

Using Bulk Mockup is very Easy !
Bulk Mockup works with all kind of PSD Mockup templates...

Watch the videos below to see multiple use cases.

Bulk Mockup is loaded with incredible features to make your
LIFE EASIER.
Works with all kind of mockup templates with smart object layers. T-shirt, Phone Cases, Wall art, Mugs, Tote, Posters etc.
Supports major file format including JPEG, PNG, TIFF, SVG, AI, EPS etc. No need to have multiple file formats now !
Bulk Mockup is capable of automatically resize your design files according to the mockup template. Complete Automation.
The exported mockups are saved into organized folders and sub folders. This gives you a complete peace of mind.
Testimonials from people using Bulk Mockup

Listen to what fellow Print On Demand Store Owners have to say

Automate your
Mockup Creation Process !

Requires Adobe Photoshop CC 2017 or higher, Available on Mac and Windows.

7 Day Money Back Guarantee
What's Included in your Purchase
Bulk Mockup completes 1 hour job in just 2 minutes.

Buy yourself the TIME you deserve.

It's no cost. It's one time investment.

7 Day Money Back Guarantee
Join our mailing list to receive updates, discounts, and free stuff!
We hate spam at Bulk Mockup, so we'll never use your information to spam you. We only want to send you discounts and awesome tips to improve your experience with Bulk Mockup.